WELCOME TO TAKU JAPANESE STEAKHOUSE!
A fun way to indulge in Japanese cuisine for the whole family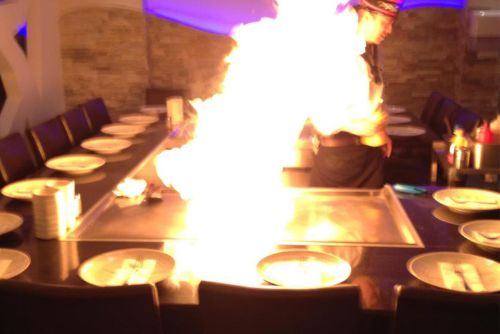 TAKU JAPANESE STEAKHOUSE!
A FUN WAY TO INDULGE IN JAPANESE CUISINE FOR THE WHOLE FAMILY
Delicious Delicacies & Dazzling Entertainment for All! Come in for a unique experience!
Taku Japanese Steakhouse will offer you a perfect dining experience. Enjoy the finest in steak and seafood prepared by our skillful Master Hibachi chefs on your table top grill. Our Sushi Chef utilize the finest seasonal ingredients to emphasize the elements of color, shape, flavor and textture. Each ingredients is carefully chosen and arranged to enhance your dining pleasure.
We also offer fresh-cut mouthwatering sashimi and sushi pieces that will just melt in your mouth. Our sushi roll list is a wide variety of cooked fish and raw fish. Also, don't miss out on our chef's specialty rolls that are absolutely vibrant and delicious!
1540 EAST BLVD. SUITE D KOKOMO, INDIANA 46902
P: 765-450-4166
F: 765-450-4195
BUSINESS HOURS
Monday – Thursday: 11:00am – 10:00pm
Friday – Saturday: 11:00am – 11:00pm Sunday: 12:00pm – 9:30pm
BREAK TIME
Monday – Friday 2:30pm to 4:00pm
305 4TH STREET COLUMBUS, IN 47201
P: 812-799-7956
F: 812-799-7957
BUSINESS HOURS
Monday – Thursday: 11:00am – 10:00pm
Friday – Saturday: 11:00am – 11:00pm Sunday: 12:00pm – 9:30pm
BREAK TIME
Monday – Friday 2:30pm to 4:30pm